we need willing sponsors so all our current and future children can grow up healthy with all the support they need to succeed
A loving, healthy environment
with the help of your sponsorship, we can continue our mission of providing our children
​
​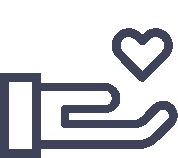 "Whoever is generous to the poor lends to the Lord, and he will repay him for his deed."
If you are interested in sponsoring a child, please contact us by email or write a letter to our U.S address.
​
​
Sponsorships for a child start at $50 per month.
​
When sponsoring a child you will receive a picture and regular updates and progress reports.
​
Donations can be made online or sent by check.
Direct deposits can also be made into our bank account. Contact us for more details.
​
You can make checks payable to Global Contributions which is our charitable foundation (501c3)
​
For United States residents send all checks to:
​
​
​
​
​
​
Zambian bank information:

Global Contributions
P.O. Box 126
La Porte, Tx 77572
Barclay's Bank
Manda Hill Branch
Global Christian Network
Acc. 049-1000511